Food Service is any company or institution that serves food or meal prepared outside the home. Foodservice Industry is currently produced massively unlike before. The mass productions occur due to mechanized plants that produced canned goods and frozen prepared products. There are different types of Food services, the Waiter Service, Buffet Service, Food Cart Service, Self-service and Semi self-service.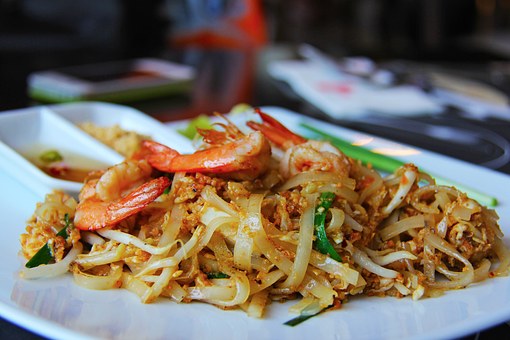 Waiter Service is commonly seen in a fine dining, high-end restaurant or a casual dining restaurant like a thai restaurant in Sydney wherein the waiter takes care of everything. The waiter would take the customers orders, serve, and process the payments. This kind of service benefits the customers, no waiting queue, a special request can be accommodated and great serving experience. The downside in this kind of service is higher expenses than a self-service or semi self-service.
Buffet Service could be a eat all you can buffet or a buffet catering Sydney which compose of different branches such as the simple buffet, Station type buffet, modified deluxe buffet, or deluxe buffet. Eat all you can buffet is almost the same as the simple buffet the guests will get the food and the waiters will move around to clean the tables. The only difference is you'll only need to pay a fixed amount for each person to enjoy all the food that it could offer and a line is not required. Station type buffet the guests fall in line in the buffet line while their beverages are being served by the waiters. Modified deluxe buffet the tables are set and the guests need to fall in line in the buffet line while the waiters serve the beverages and desserts. Deluxe buffer the guests also take the food in the buffet line but the waiters serve the appetizer, soup, and beverages. Food Cart Service in some countries food cart services could be rented for occasions while some are street vendors. Variety of food cart service is available in the market some are Fries food cart, burger food cart, Ice cream food cart, chicken food cart, cotton candy cart, popcorn cart, and many more. Self-service is usually seen in food establishments and fast food chains wherein the customers fall in line to order, wait for the food and pay. After paying the customer will receive their food and bring it by themselves to their chosen table. The benefits of the customer for this kind of service are fast food preparation and a cheaper amount. The downside in this kind of service is during rush hour a long queue could be expected and the special request may or may not be done by the waiters.
Semi Self-service this type of service is almost the same with self-service wherein the customers fall in line to order and pay. The only difference is the customers' food is served by the waiter when it's ready. This type of service is expected to serve fast and promptly.